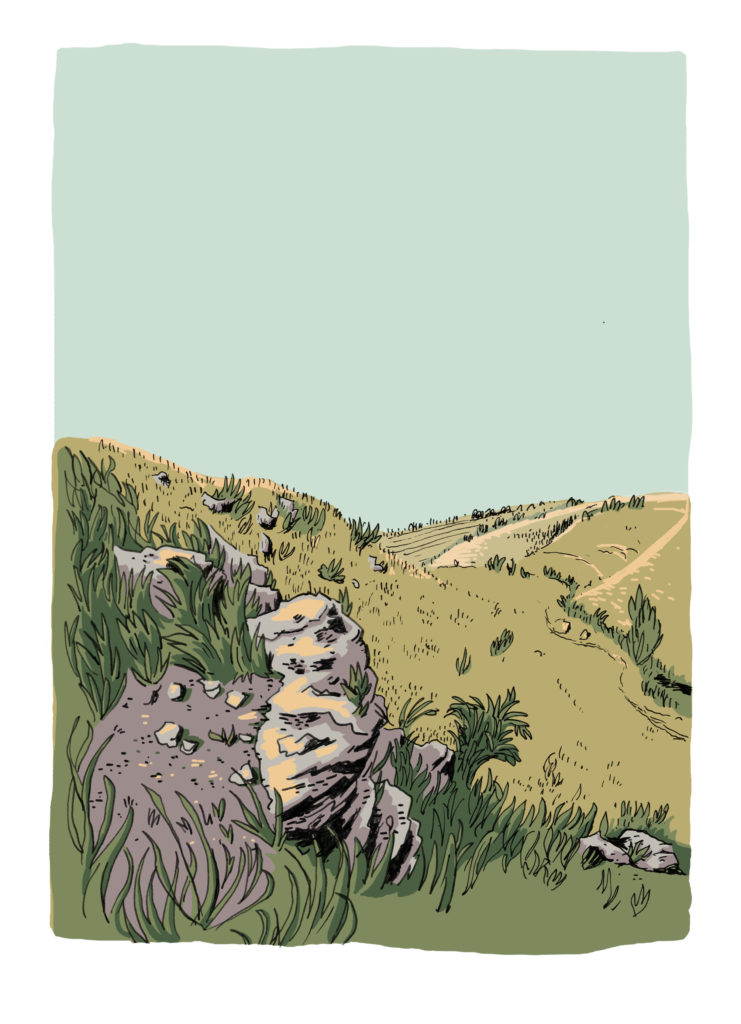 Bald kommt der Geo-Archäologe. Hier warten so manche Fragen und Aufgaben auf ihn. Lange Listen mit Suszi-Ergebnissen. 15 Säcke voller halbe-Liter-Bodenproben aus möglichst jeder Schicht aus möglichst jedem Schnitt. Wäre ja ärgerlich, wenn davon was verloren geht. Hoffen wir mal, dass er nicht allzu viele eigene Aufgaben mitbringt.
Ich war am Samstag die meiste Zeit am Fluss bzw. an dessen Talhang. Vielleicht kann der Bodenkundler ja sogar beantworten, wie dieser vor 5000 Jahren ausgesehen hat?
In a couple of days the geo-archeaologist will arrive. There are already plenty of tasks for him. Like the endless lists of "suszi"-results and 15 bags filled with a lot of soil samples. It would be a shame if some would get lost. Wouldn't it?
I spent Saturday drawing at the river and it's canyon. Beautiful place. Maybe the geo-archeologist can answer what it might have looked like 5000 years ago.