It's actually a shame that we're only staying here one night, I'm certain the city is really interesting. We arrive at the hostel along with a gloomy drizzle. Luckily, we are also welcomed with a free beer. It is quite delicious. Our hunger, though, soon pushes us to explore the city where we have the time and opportunity to start getting to know each other. It's a great group; I think that we are going to have a wonderful time together!
Lennart and Wiebke tell lively stories about various excavations and travels in Eastern European countries that immediately make me wish that I could explore everything myself.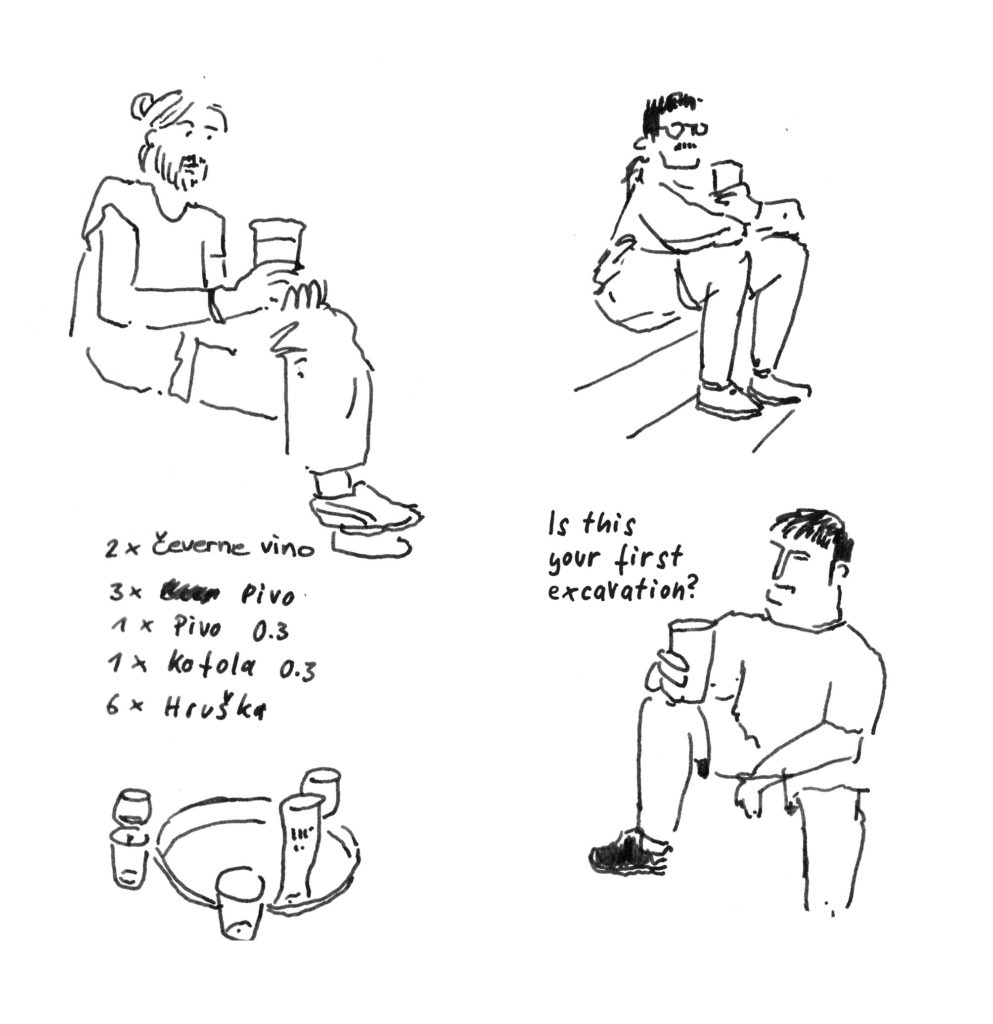 Quiet snores now fill the hostel room, the fan murmurs, and the last person plods out of the shower. Good night.