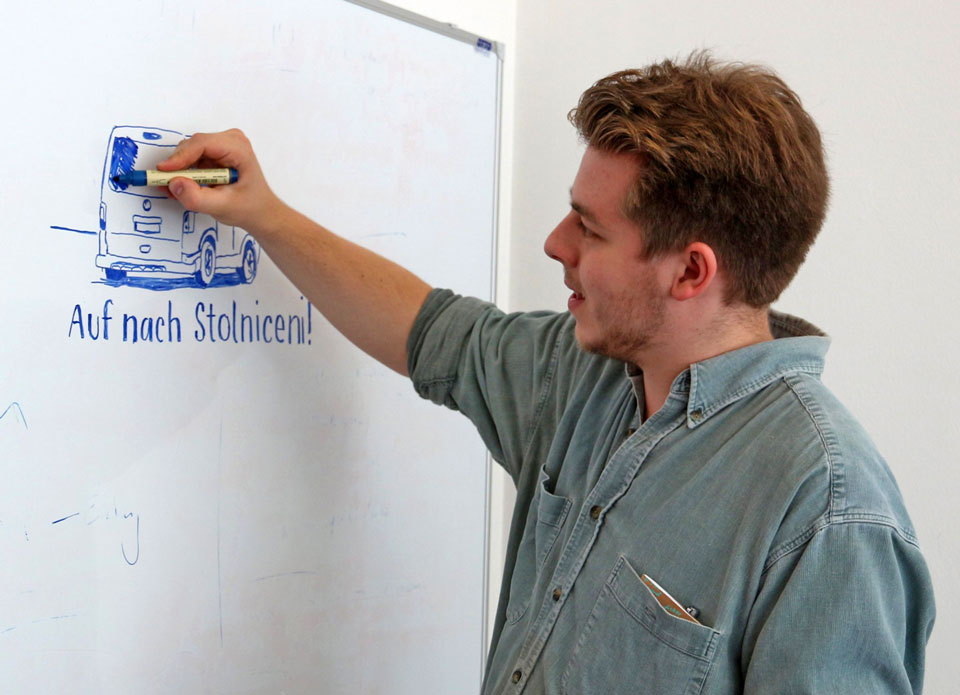 "I'm Jonas Fischer. For the last three semesters I have studied communications design at the Muthesius University of Fine Arts and Design in Kiel, Germany. This course of studies brings together the majority of my interests: illustration/comics/graphics novels, classical graphic design, and typography as well as interactive media. I have liked to draw since, basically, I can remember; a notebook and pen are my normal companions. Right now, I most like to draw scenes in real time. Then there is not as much time to carefully plan. You have to immediately begin illustrating, often without sketches. That's why my pieces are often very direct and full of life. I am really looking forward to this project but am also quite nervous as it is very large and a trip to Moldova is not a common one. Like the rest of the team, I'm looking forward to seeing the end result!"
Jonas Fischer, a student of the Muthesius University of Fine Arts and Design in Kiel is joining archaeologists of the SFB 1266 (Christian-Albrechts University) on an expedition to Moldavia. There, the remains of a 6000 year old settlement will be investigated. His experiences and impressions of everyday on an excavation are caught in the quick strokes of his drawings and can be followed along with on Archaeo Lounge. Is the research life of archaeologists in exotic foreign countries really so adventurous and romantic? The bringing together of different people and cultures and the peculiarities of living and working in such close quarters are extraordinary situations providing singular stories.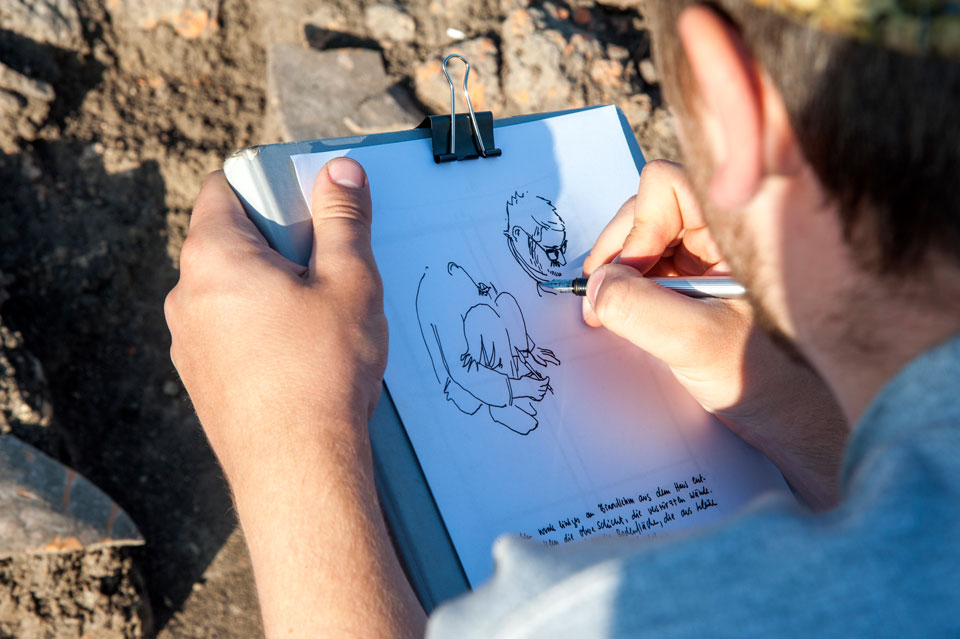 The realization of the idea to capture the daily life of an excavation campaign in the form of a drawn diary is a communal project. It is the result of close collaboration with Volker Sponholz of the Department Kreative Stadt der Landeshauptstadt Kiel and Markus Huber, the Professor of Illustration at the Muthesius Kunsthochschule Kiel.